Moving? Need to ship a car, boat, or motorcycle?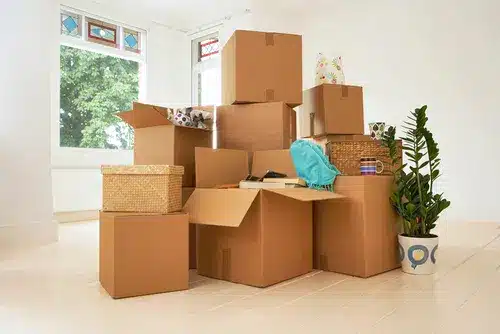 How to Ship a Car, Truck, Boat, or Motorcycle for a Move
How to Ship a Car for a Move?
According to the US Census Bureau, the average American moves more than 11 times during their lifetime.  Everyone understands how stressful it is to keep track of all of the macro and micro details during a move.  One of the last things you want to worry about is how to ship a car for a move, but car shipping is often necessary and worthy your time and attention.
Finding an auto transportation company that is licensed, insured, reliable and affordable may at first appear to be a daunting task.  You need a company that will take the guess work out of relocating with your vehicle, and make the entire process seamless.
Whether you are moving because of a job or need your car transported for an extended vacation, All Day Auto Transport is your one-stop-shop for auto shipping and transportation services.  Since 2009, All Day Auto Transport has helped thousands of clients ship vehicles across the United States, and has built up database of licensed, reliable, and fully insured car carriers to assist.  Contact All Day Auto Transport for a free quote by filling out the form on this page or calling (888) 567-7396 and let our team of transportation specialists handle the details.  Because our car carriers bid to earn your business, we are able to offer the lowest possible rates, and you can go ahead and cross car shipping off your list of things to do.
All Day Auto Transport will:
Fully insure your vehicle for $100,000 to $250,000
Contact multiple car carriers, and personalize your quote
Deliver your vehicle door to door if requested
Provide nationwide and international shipping services
Allow you the choice of open or enclosed auto shipping
Provide you with an up-to-date status of the auto transporter
Be punctual with friendly, and provide top-tier customer service
Go the extra mile to ensure you are 100% satisfied
Trust All Day Auto Transport for the safe relocation of your vehicle(s).  If you need to ship a car for a move, give us a call at (888) 567-7396 or use our free quote form to see rates right now.
GET A FREE SHIPPING QUOTE
I was moving halfway across the United States and needed to ship 2 vehicles with me. I searched for multiple companies to shop around. I ended up on All day auto transport due to the positive reviews- I am glad I went through them. Leading up to my estimate pick up date, my rep (Daniel) was very responsive to my calls and emails. He helped ease my stress and nerves as I had a set move out date- as in I couldn't hand off the cars if the trucker arrived after my move out date. The transition to the driver was smooth and without issue. Would definitely recommend!
Everyone at the company was very communicative! They were also super accommodating and made me feel super comfortable with the whole experience! I would highly recommend going to them. It might be slightly more expensive than some other companies, but there are no back door or hidden fees to worry about. Everything is communicated.
After researching multiple companies and seeing horror stories left and right about shipping your car, I was very skeptical, but then I saw the great reviews and videos about All Day Auto Transport, so I decided to give them a shot. Nothing but attentive customer service. Jennifer was so helpful and knowledgeable about any question I had. My car was picked up on Monday night in LA and delivered two blocks from my house in Miami on Sunday afternoon. No damage at all, my car was in the exact same shape I dropped it off in, except some dust here and there. I'm defiantly going to use them again.
George Macleod
2022-12-24
I shipped my low mileage 2006 SRT eight charger from Florida to California and couldn't be happier with the service. Damien the driver went to extra trouble to pack my car high & in the middle of the load, the price was very reasonable and I was completely satisfied with the service. I would definitely without a doubt use them again. It arrived a day early & their price beat out at least 10 other transport companies, I was completely satisfied with the service. I would definitely without a doubt use them again. Thank you William & thank you Damien, & thank you to whoever answered the phone when l called from the west coast at 9pm forgetting about the time difference. Absolutely #1
All Day Auto Transport was really great to work with. They were extremely responsive, and sent helpful emails on various topics related to the process. They even have an app to help you take before and after pic of your car. I was extremely nervous about shipping my car across the country, but they were so friendly and responsive that it really took a lot of the stress out of the process. Would 100% use them again and recommend them to friends and family,
Pamela Clifford
2022-11-27
Jerry Davis was a well knowledged and with me from the phone call to my car at my front door. My first time doing this so I was nervous. My Dad passed away and during this sad crazy time Jerry Sowed empathy and got my inherited cars from California to Kansas. Recommend to anyone.
Jerry did awesome getting both our our two wagons. Their was a couple hiccups that wasn't his fault but he got resolved quickly. The specifications we're on the chart ended up being 14 feet tall by 26 long for a total of 10,000 lbs. was a able to line up drivers and and deliver them on time.
Jordan Entzminger
2022-07-14
Would give Jerry & this company 6 stars out of 5 if I could!!! They moved my Vintage Camper van perfectly, and made the entire process from start to finish sooo smooth and easy!!! Found them on Uship after seeking someone that had the right vehicle and experience hauling vintage trailers who could move it FAST! Communication with Jerry was top notch from the beginning to end! Even though they didn't give the lowest bid I decided to choose All Day Auto Transport because I trusted them the most!! Will hire next time for sure!!