Boat Shipping and Transport Services
Professional boat transportation services to keep your prized vehicle secure.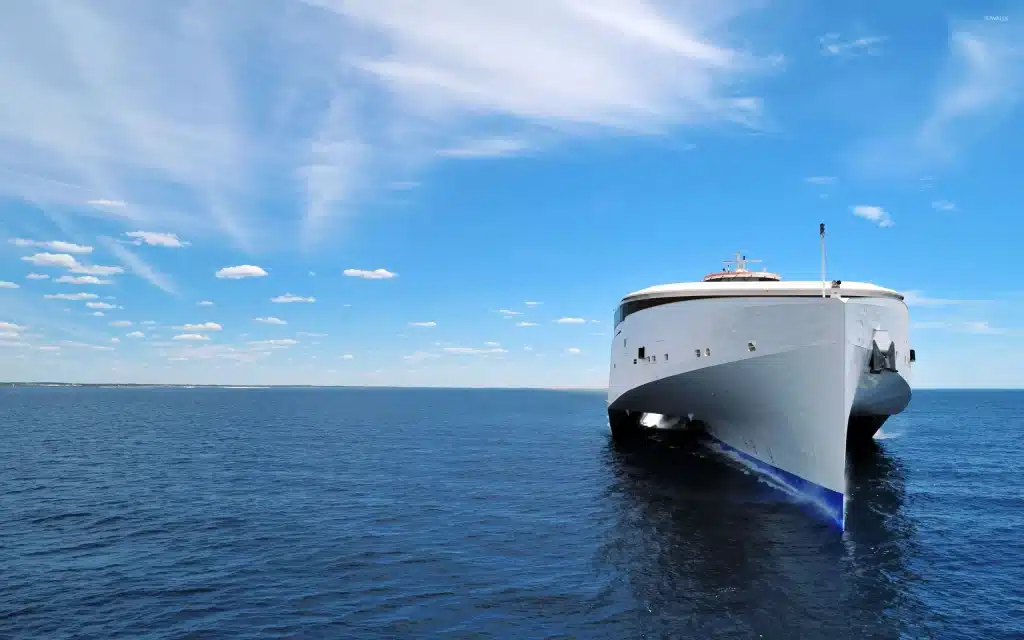 Safe and Efficient Boat Transportation Across the U.S.
Since 2009, All Day Auto Transport has provided secure and reliable boat shipping services across the U.S. and internationally. We've transported everything from jet skis and small vessels to houseboats and yachts, offering efficient services that make the shipment process a seamless and stress-free experience.
Your boat is a significant investment, and your transportation company should honor this by treating your vehicle with the utmost respect and care. We are dedicated to shipping your boat safely, correctly, and with the proper insurance. With excellent customer service and over a decade of experience, we're providing the highest quality of service at the most competitive rates in the market.
Why Ship with All Day Auto Transport?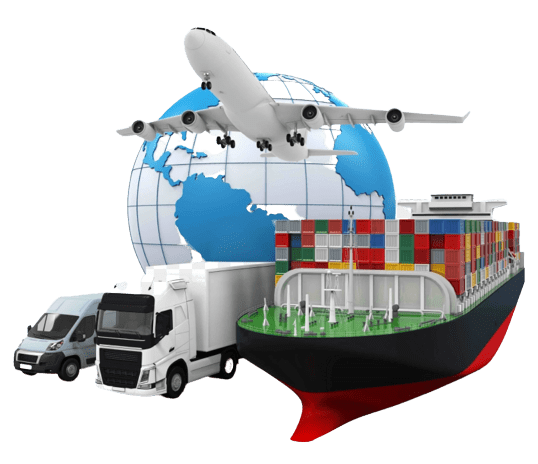 At All Day Auto Transport, we aim to make the boat shipment process as seamless an experience for our clients as possible. With our 24-hour team of experts on call to offer advice and guidance, you can trust that we will be working to ensure everything in your shipment runs as smoothly as it can. We invite our clients into every step of the process, with consistent communication and constant availability to answer any questions you may have.
Our secure and experienced services are offered both domestically and internationally. No matter where you are or where your boat needs to go, All Day Auto Transport is the service provider that will make everything hassle-free. We will offer clear instructions on preparing your vehicle and keep an open line of communication throughout the entire shipment process. We offer free advice and complimentary quotes for anyone who rings us up with measurements and required distances.
All drivers and carriers we work with are verified and professional, and we take pride in remaining compliant with all regulations and insurance requirements.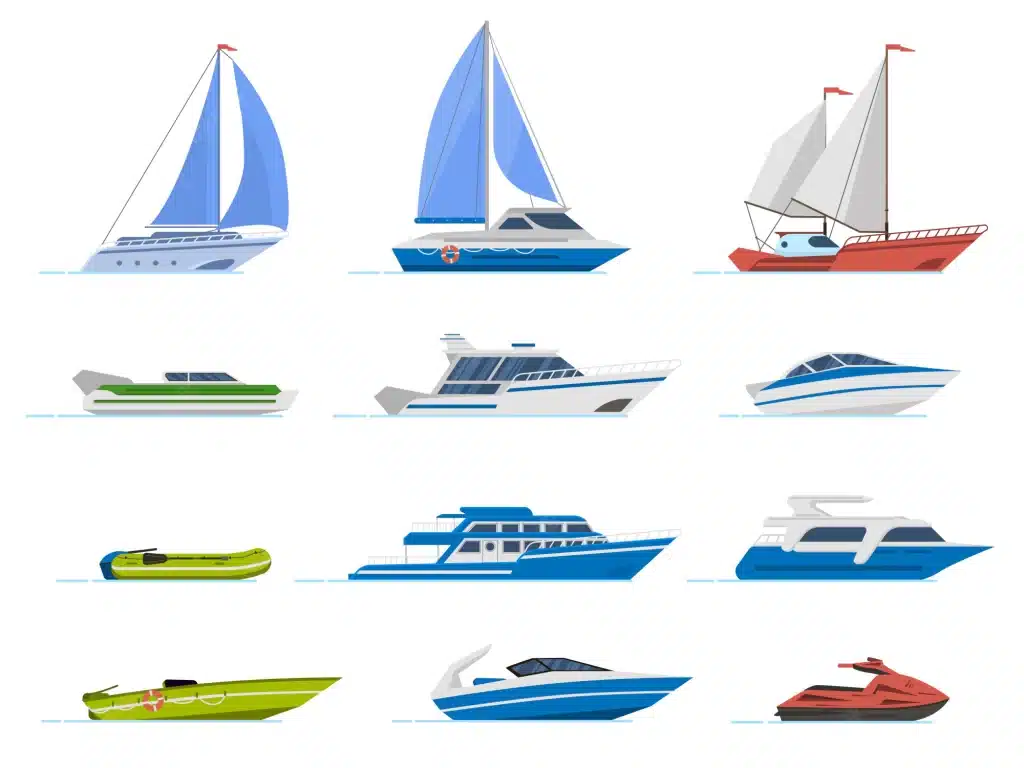 The Types of Boats We Transport
Our shipping services have covered an extensive range of distances, vehicles, and unique requirements. To put it simply – whatever you need for your transportation, chances are we have the experience and resources to make it happen for you. Here are a few examples of types of boats we commonly transport:
Fishing boats
Deck boats
Open bow boats
Cuddy Cabin and powerboats
Yachts
Houseboats
Shipment for Oversized Boats
When it comes to oversized boats, there are specific regulations that come into play. However, at All Day Auto Transport, we have the means and experience to handle vehicles of many sizes.
Any boat or yacht over 35 feet long or over 8 feet wide is considered oversized and may require extra permits and escorts during ground transports. Our team is equipped to transport boats up to 45 feet long and as tall as 13.5 feet relatively easily, so chances are we'll be able to manage your shipment for you.
For boats to be transported overland, there are a few requirements. Boats traveling along the highway cannot be wider than 12'0", taller than 13'6", and must be picked up and dropped off at locations with at least 14'0" overhead clearance. Sometimes removing bridges, towers, and masts can help to ensure overland transportation is possible for taller boats.
Flexible Boat Transport Options
Whatever your type of boat, we can organize a way to transport it to your destination of choice. Based on your type of boat, we may recommend different transport methods such as a tow-behind, boat trailer, or low boy. We have load options available to work around your situation and make pick-up as straightforward a process for you as possible. Whether your boat is on land or left on the water, we can organize a pick-up plan that works for all involved. We have both marina lift and wet load/launch options available for our clients.
Preparing Your Boat for Transport
Before reaching out to the All Day Auto Transport team, we recommend you prepare all the dimensions and details of your boat and journey needs. This will help us to make the process as efficient and easy as possible, and will help us to understand all the preparation needed for your vehicle's shipment. Before pick-up, your boat will need to be emptied of personal belongings, left uncovered, and have less than a quarter tank of fuel.
We have all the equipment to transport almost any boat – with flatbeds and hydraulic boat trailers fit for jobs of any size. However, shipping costs will drop significantly if we are able to transport it using the owner's own trailer. If you're interested in shipment with a discount, ensure that your trailer is roadworthy and ready for use.
Preparing Your Boat for Transport
How far in advance do I need to call to schedule boat transport?
The sooner you reach out, the sooner we'll be able to connect you with your perfect transportation. Gather all measurements and requirements of your vehicle before contacting us, and from there, we'll aim to organize your transportation service within about five days.
How much does it cost to ship a boat?
Pricing varies considerably for every client. The cost of your boat's transportation will depend on several factors, including the size of your boat and the length of your trip. We have specialists readily available to help discuss the details of your service and provide a thorough estimate of how much the shipment, insurance, and permits will cost you.
How long will transportation take?
The biggest factor in determining how long transport of your boat will take from pick-up to delivery is the distance of the service. We employ experienced, professional drivers who typically cover 400-500 miles every day. Further distances may take longer than that, and in rare cases, unexpected delays from rough weather, roadwork, or vehicle issues could arise.
Should boat covers be removed prior to transport?
We recommend all canvas covers and tops be removed prior to shipment. This is simply because they may fly off or rip throughout transit, and we aim to avoid any damage coming to your property. Our carriers are not responsible for any damages to the vessel if you choose not to remove your cover prior to pick-up.
What are the steps involved in shipping a boat?
After you receive your complimentary quote for boat transport and we determine the specifics of your required service, we will aim to find you a driver within five days. Next, we will process payment and organize a time to schedule the pick-up of your vehicle. We will provide you with an estimated date and time for your boat's arrival at its destination, and during the allotted pick-up time, your driver will complete a thorough inspection of the vehicle. Then, the journey begins, and upon arrival, your driver will again inspect the vehicle to ensure no damage has come to it over the course of the trip.
What items can be shipped with my boat?
All boats must be completely emptied of personal belongings and items prior to shipment. All that can remain in the boat are factory-installed items that cannot be removed. All Day Auto Transport and most insurance companies will not take responsibility for any personal items lost during shipment.
How much fuel should be left in the tank for shipment?
As U.S. Federal law dictates, you will need to empty your tank to less than one-fourth full prior to your boat's pick-up. Anything more than that will not be compliant with national transportation regulations.
Verifying Your Boat Transport Company
If you're currently selecting a boat transportation company, we encourage you to review all company credentials and accreditations. At All Day Auto Transport, we are a verified professional carrier that holds all appropriate insurances, including Marine Shipping insurance, to protect your boat. We're proud to offer a compliant, insured, verified, and highly secure service.
Get Your Free Boat Shipping Quote
All Day Auto Transport offers round-the-clock service from experienced professionals. Our goal is to make the task of transporting your boat as simple as possible, removing the hassle by taking care of all those finer details for you. We understand the regulations, the practicalities, and the safest operations, so you don't have to.
Contact Us Today To Speak With A Friendly Team Member And Receive A Complete Cost Estimate For Your Boat Transportation Needs.
GET A FREE SHIPPING QUOTE
I was moving halfway across the United States and needed to ship 2 vehicles with me. I searched for multiple companies to shop around. I ended up on All day auto transport due to the positive reviews- I am glad I went through them. Leading up to my estimate pick up date, my rep (Daniel) was very responsive to my calls and emails. He helped ease my stress and nerves as I had a set move out date- as in I couldn't hand off the cars if the trucker arrived after my move out date. The transition to the driver was smooth and without issue. Would definitely recommend!
Everyone at the company was very communicative! They were also super accommodating and made me feel super comfortable with the whole experience! I would highly recommend going to them. It might be slightly more expensive than some other companies, but there are no back door or hidden fees to worry about. Everything is communicated.
After researching multiple companies and seeing horror stories left and right about shipping your car, I was very skeptical, but then I saw the great reviews and videos about All Day Auto Transport, so I decided to give them a shot. Nothing but attentive customer service. Jennifer was so helpful and knowledgeable about any question I had. My car was picked up on Monday night in LA and delivered two blocks from my house in Miami on Sunday afternoon. No damage at all, my car was in the exact same shape I dropped it off in, except some dust here and there. I'm defiantly going to use them again.
George Macleod
2022-12-24
I shipped my low mileage 2006 SRT eight charger from Florida to California and couldn't be happier with the service. Damien the driver went to extra trouble to pack my car high & in the middle of the load, the price was very reasonable and I was completely satisfied with the service. I would definitely without a doubt use them again. It arrived a day early & their price beat out at least 10 other transport companies, I was completely satisfied with the service. I would definitely without a doubt use them again. Thank you William & thank you Damien, & thank you to whoever answered the phone when l called from the west coast at 9pm forgetting about the time difference. Absolutely #1
All Day Auto Transport was really great to work with. They were extremely responsive, and sent helpful emails on various topics related to the process. They even have an app to help you take before and after pic of your car. I was extremely nervous about shipping my car across the country, but they were so friendly and responsive that it really took a lot of the stress out of the process. Would 100% use them again and recommend them to friends and family,
Pamela Clifford
2022-11-27
Jerry Davis was a well knowledged and with me from the phone call to my car at my front door. My first time doing this so I was nervous. My Dad passed away and during this sad crazy time Jerry Sowed empathy and got my inherited cars from California to Kansas. Recommend to anyone.
Jerry did awesome getting both our our two wagons. Their was a couple hiccups that wasn't his fault but he got resolved quickly. The specifications we're on the chart ended up being 14 feet tall by 26 long for a total of 10,000 lbs. was a able to line up drivers and and deliver them on time.
Jordan Entzminger
2022-07-14
Would give Jerry & this company 6 stars out of 5 if I could!!! They moved my Vintage Camper van perfectly, and made the entire process from start to finish sooo smooth and easy!!! Found them on Uship after seeking someone that had the right vehicle and experience hauling vintage trailers who could move it FAST! Communication with Jerry was top notch from the beginning to end! Even though they didn't give the lowest bid I decided to choose All Day Auto Transport because I trusted them the most!! Will hire next time for sure!!