When you fill out our auto transport quote form on this page, you will receive the lowest price to ship your vehicle from our list of top rated car carriers.  Many people spend hours upon hours looking up different car transport companies while trying to find best carrier to use; with All Day Auto Transport you will save time and money!  Every car carrier we work with passes our independent review (licensed, insured, and reliable) and will offer their very best rates to earn your business.  When you let auto transport companies compete for your business you save money; request a quote today to learn the true cost to ship a car.  An independent review of our clients showed that on average they saved $200 on their auto transport using our competitive quote system.  The advantage of receiving multiple quotes from different car carriers rather than a single transport quote from a one carrier is clear.
Find the lowest cost to ship a car by requesting an instant quote or calling us at (888) 567-7396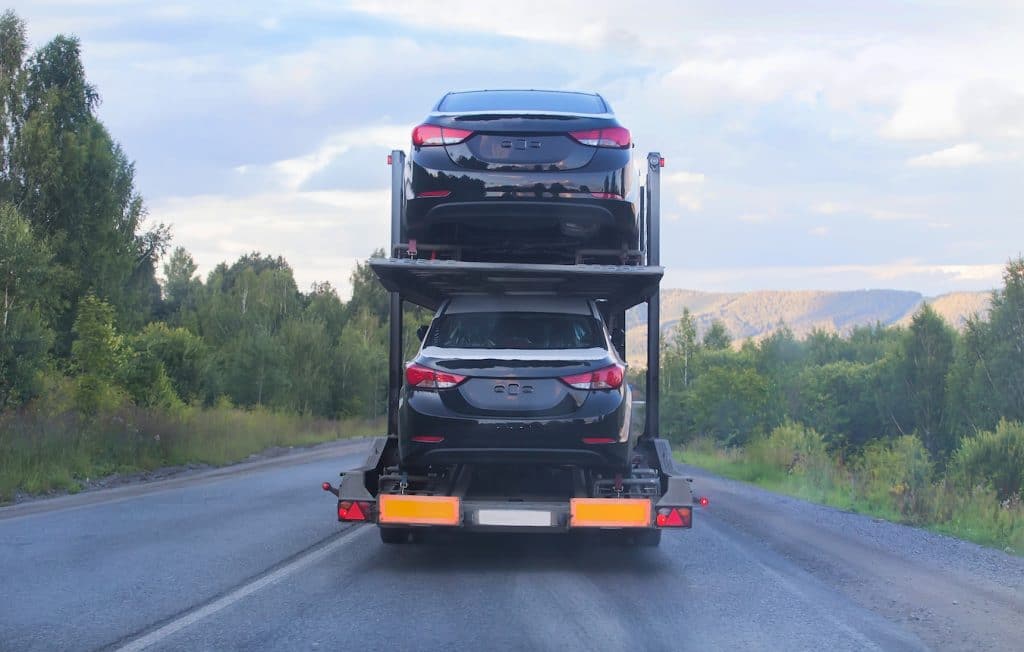 March 19th, 2017 – Many clients have been stranded by transport companies who offer low prices, only to then leave vehicles sitting at pick up locations for days or even weeks!  Over 30% of our business comes from clients in situations like these; do not let this happen to you.  Find the real cost to ship a car and have it arrive on time by requesting a quote from All Day Auto Transport.  If you have been stranded by a transport company call us now; our car carriers can pick up any vehicle in the country within 48 hours.
Nationwide Auto Transport Services We Offer
Military Discounts
Last Minute Car Shipping
Motorcycle Transport
Classic and Luxury Car Transport
Enclosed Car Shipping
$250,000 Free Insurance
Boat Transport
Snowbird Specials
Dealer Discounts for Full Loads
Cross Country Transport Starting at $600
Hawaii Transport from $1100
Enclosed Transport from $1495
Shipping your vehicle may seem like a stressful task, but it doesn't have to be. Choose All Day Auto Transport, since 2009 we have screened every carrier we've worked with to make sure they are licensed, insured and reliable.  Every auto transporter we use is "A" rated by the Department of Transportation and verified by our company.  To find the lowest cost to ship a car, call (888) 567-7396 now and get a free quote.