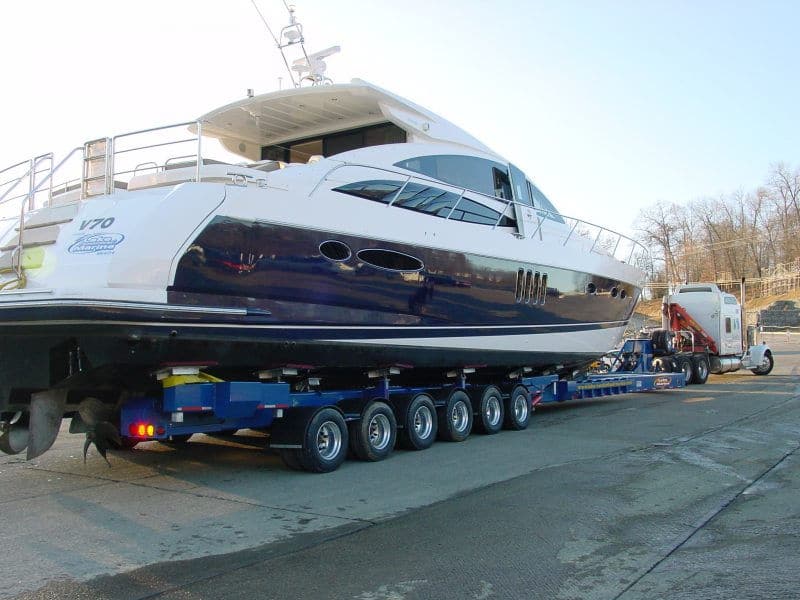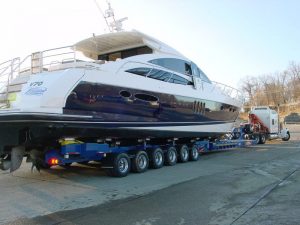 Door to Door, or Dock to Dock Boat Shipping & Transport
If you are ready to explore new bodies of water, All Day Auto Transport can help (just bring the SPF!).  Whether you need to transport a boat, yacht, or jetski, look no further, we can facilitate the entire transport and ensure your experience is seamless.  Since 2009, we have offered the nation's best boat shipping service, door to door, or dock to dock, whatever you need we can make the arrangements.  We understand a boat is a big investment, and we will ensure your vessel is properly insured and transported the right way at the most competitive boat shipping rates.
All Day Auto Transport will make your boat transport experience a seamless process.  We will advise you on how to best prepare your vessel for transport, insure the voyage, and make sure it adheres to all regulations.  We will provide you with all of the necessary information giving you complete confidence that your boat is protected and secure throughout the journey.  Rest assured, with our A-rated boat carriers, your vessel is in good hands.  Inspections will be performed on pickup as well as on delivery to ensure your boat arrives safely (with no damage) at the destination of your choice.
We can transport any year, make, model, shape or size boat by land.  We pride ourselves on keeping an open line of communication with our clientele.  We would be pleased to analyze your current shipment and provide a quote to transport your boat at no cost.  The cost to ship a boat depends on the length, height, and weight of your boat, as well as the distance being traveled. Our professional agents are available around the clock to give you a quote for any vessel, just share the measurements and we will do the rest.
Are you ready to throw your line in new waters?  Time to quit catching guppies and start reeling in some marlin!  If you need to transport a boat, pack up your fishing gear, pick a body of water, and give us a call today!  For any Boat or Yacht over 30 feet long please call us for exact price
Any Boat or Yacht over 35 feet long or over 8 feet wide may require permits and escorts during ground transport.  All Day Auto Transport can transport a boat up to 45 feet long, and as tall as 13.5 feet relatively easily.  Our flat beds and hydraulic boat trailers can handle almost every job.  Please have the dimensions of the boat ready when you call for a quote.  Also note that the cost to ship a boat or yacht is significantly less if we transport it on the owner's trailer.  So if your trailer is road worthy, we can transport your boat at a discount.
Call All Day Auto Transport to see our competitive boat shipping rates today at (888) 567-7396.