How Much Does it Cost to Ship a Car?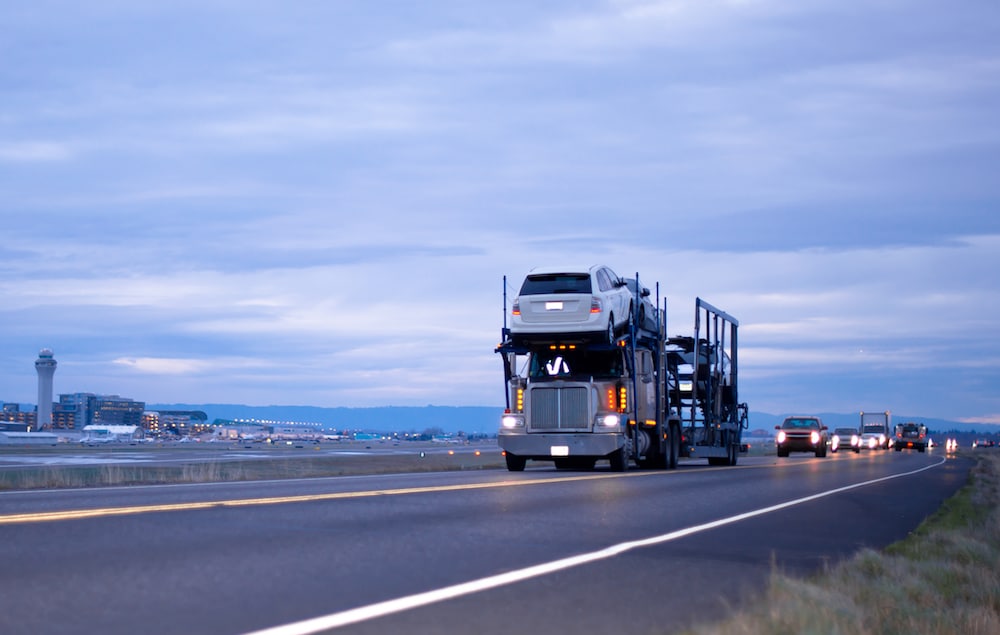 If you're moving and need to have your vehicle shipped to your new location, one of your big questions is going to be: How much will it cost?  The truth is, there are a number of factors that a car transport company uses to determine the price of shipping. Here's a list of the big factors that influence the cost to ship a car.
Vehicle Condition:
Is your car running? If not, it may be more expensive to ship. Generally, the cars are driven onto the trailer. If they can't be driven, they will require a winch onto the trailer. Increased time loading and unloading, as well as special equipment affects the price of shipping.
Open or Closed Car Shipping: 
If you're shipping a high value luxury or classic car, you're going to want a closed carrier in order to control exposure to the elements.  Enclosed carriers are a more expensive way to ship a car.  The cost to ship a car increases as not as many vehicles can be hauled in one shipment.  Fewer vehicles means fewer customers to share the price of the trip with.
Vehicle Type, Size, and Weight: 
A large SUV costs more to ship than a small car.  Why?  Car shipping carriers have weight and space limits.  Large vehicles take up more space in the trailer — space that would have otherwise been used to transport another vehicle for another paying customer.  In addition, transport trucks have weight limits on the loads they carry.  So, the heavier the vehicle, the closer the truck gets to reaching its limit.  Newer, more valuable vehicles cost more to insure, so this may also factor into the price of shipping.
Shipping Distance and Number of Major Cities: 
Car shipping rates generally increase with the distance that your vehicle will need to be shipped, due to more driver hours and more fuel used.  The cost to ship a car may also increase if you live in a remote location that requires a driver to go out of his or her way to pick up your vehicle.  If your vehicle will be going from, to, or through major cities, however, there are more opportunities for truck drivers to pick up additional vehicles and make more money, which could decrease your costs.
Seasonal Changes: 
Different seasons cause different demands for vehicle shipping. For example, summer is often busy as families who are relocating are trying to do so before the school year starts. The busy season for shipping to southern states is in October, due to snowbirds heading south before winter comes. In the spring, it will cost more to ship from the south to the north, as snowbirds return to their summer homes. Shipping to mountainous states during the winter can also impact the price you pay, as drivers navigate weather conditions that may slow travel down or delay it all together.
Car Shipping Timeline: 
In a perfect world, you will have all the time in the world to have your car shipped to you.  However, the world is seldom perfect.  You can certainly schedule the shipping of your car with a short turnaround time, but you may acquire an additional charge.  Why?  Because it gives transport companies fewer options to plan other shipments and deliveries.  As a result, car carriers may make less money on rush jobs.
When it comes time to ship your car, All Day Auto Transport goes the extra mile to find out all of the individual circumstances that may impact your shipping price.  Each and every quote is fully customized to your needs.  This is just one reason why ADAT is a top rated transport company.  Some of the other reasons include our nationwide door-to-door service, 24/7 online vehicle tracking, and fully insured transportation.  Experts in every aspect of our service, we can help you determine the true cost to ship a car.  Contact us today for more information or a free quote.