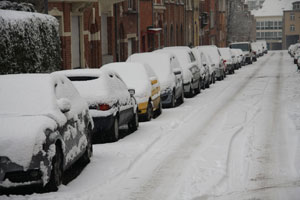 If you're a "snowbird" who migrates from Canada, New York, New Jersey or Connecticut to the warm climate of Florida, California, Georgia, Texas, North Carolina or South Carolina, getting to and from your summer and winter homes can be a hassle. But when it comes to shipping your car, All Day Auto Transport can make sure your car arrives safely, and on time.
All Day Auto Transport's network of open and closed car haulers are licensed, bonded and insured. Our auto carriers offer full insurance coverage as well as door-to-door shipping. Because we are reliable and professional, 98% of our customers report that they'd use us again — that's over 20% higher than the industry average! We're one of the top rated car shippers in the industry because we provide the best service at an extremely fair price.
Unlike other auto transport companies, we have a precise method for pricing every auto transport quote. Fuel costs, distance from highway and vehicle type, are all factors in determining a reasonable quote but All Day Auto Transportation adds another element: demand. If you want to ship a car going south to north in the winter, we are able to give you a far cheaper price than if you want to go the opposite way during peak season. During the summer months, we are able to discount trips from the north headed to southern states. If your plans are somewhat flexible, we can work with you to get the best possible deal but even if you must relocate your car on the most popular day of the year, you can rest assured that the quote you receive will be realistic and fair.