When it comes time to ship your car, you undoubtedly want the best deal possible.  As it turns out, however, timing has a lot to do with the rate you'll pay.  Here is some information about the different car shipping seasons, and what it means for you with regards to price.
Winter Rush: Car Shipping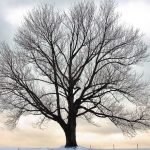 Winter can be the busiest of all car shipping seasons.  Drivers and carriers are likely enjoying the holidays like everyone else, which creates a backlog due to not enough drivers being available to meet the demand.  Added to that are the snowbirds — that is, people from New England and the midwest who are going south to Florida for the winter.  If you're wanting to ship your car south during this time, be aware that the highest priced loads ship first and be prepared to pay extra to get your car there during the rush.
Also be aware that prices may also increase to ship to northern or mountainous states during inclement winter weather.  Snowy roads are harder to travel, which could slow the process of transporting your car down.  Additionally, some states don't allow oversized vehicles to travel after sunset.  As winter days are shorter, there are fewer hours in which to transport through those states.  All of these winter weather factors lead to scarcity in carriers able to transport, and scarcity equals price increases.
Be the Early Bird in Spring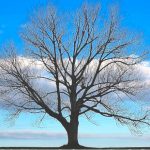 In early spring, the trucking industry sees a lull in certain states.  The winter migration is over for the snowbirds, meaning more availability and lower prices to ship your car south.  However, as the days get longer and the snowbirds start longing for their summer homes, northbound shipping tends to pick up.  As shipping picks up for loads leaving Florida, the process slows down due to more cars needing to be shipped than drivers to ship them.  By late spring, the car shipping industry is about to hit its busy season and finding a low price will become harder to do.
Summer Heat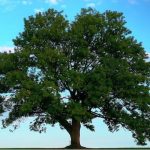 Between summer travel, employees who are relocating, a pick-up in online automobile purchases during the summer months, and college students shipping their vehicles home and then back to school again, summer is the busiest time to ship a vehicle.  The Fourth of July also causes a similar backlog as the winter holidays do, and it generally takes the industry two to three weeks to balance out after the holiday.  Costs also can increase due to extremely hot temperatures that may make the less expensive open-air transport a less viable option for you.
Just as during the winter rush, you may discover that you're asked to pay a higher price in order to ship your car faster.  However, loads traveling on popular routes tend to be picked up faster as well.  Popular summertime routes include Los Angeles, New York, Miami, and Chicago.
Fall Can Mean Falling Prices
Fall is often the best time to ship your car.  Not only have you avoided the summer rush, but you're also looking at cooler temperatures, which are safer for your car, but better roads than what you will see during the winter months.  With the exception of Thanksgiving in late November, you're likely to find good prices and a quicker shipment during the fall.  Don't wait until December, however, because you will find yourself in the midst of the snowbird and the holiday rush.
Do note that you can certainly schedule shipping for your vehicle any time of the year, and All Day Auto Transport is happy to help you.  However, if you have a flexible schedule and you want to ship your vehicle as affordably as possible based, contact us to learn more about car shipping seasons.