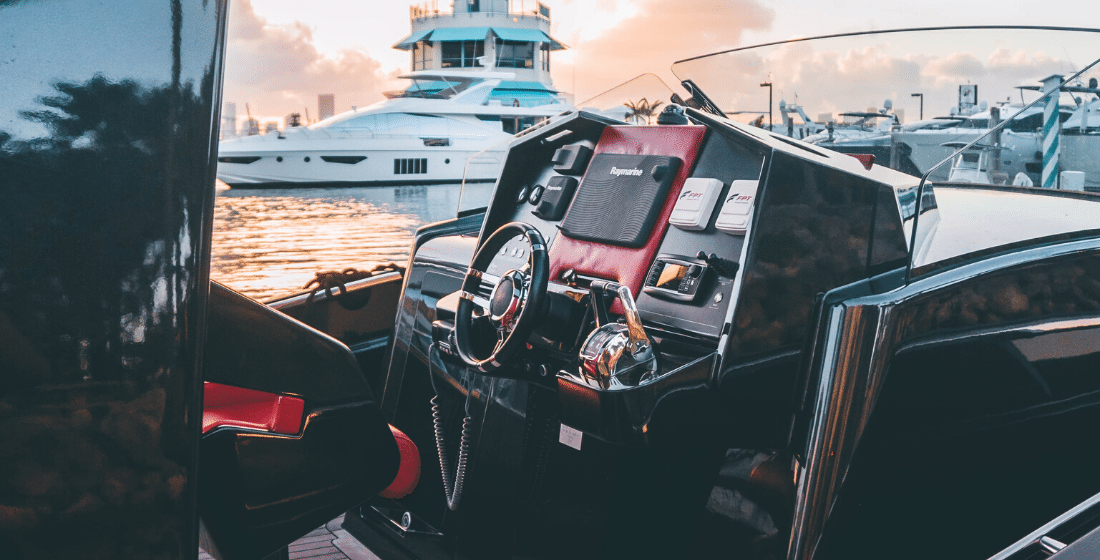 Need to know the cost of moving a boat by road? You've come to the right place.
If you're lucky enough to own a boat, barge or yacht, you'll know the freedom of being out on the open sea. But when it comes to the cost of moving a boat by road, this can quickly take the wind out of your sail. In this article we're going to help you understand the cost of moving a boat by road in Florida. Plus we're going to give you our boat shipping cost estimate, so you can feel more in control when it comes to transporting your boat by road.
Cost of Moving a Boat by Road
There are over 12.5 million boats registered in the US for recreational use, which truly reflects how much we appreciate sailing in the United States. Whether you own a small sailboat for father and son fishing trips, or you have a 7ft yacht for entertaining family and friends, there may come a time when you need to transport your boat by road. The expression fish out of water comes to mind here, but don't worry! The cost of moving a boat by road is actually quite affordable, straight-forward and will help you reach some of the best docks in America.
So if you're thinking about sailing around Sag Harbour in New York, heading to San Diego in California for a new sailing trip, or you need your boat to meet you, as you catch a flight to Massachusetts, our team is here to help. We work hard so that your cruising dreams will never be restricted by your boats capabilities, limit distance or sailing routes again. The world will be your oyster once again.
Boat Shipping Cost Estimate
The cost of moving a boat by road depends on the size and scale of your boat. It also depends on the distance required to ship your boat from dock to dock, or in some cases door to door. Moving your boat, jet ski or yacht by road is both practical and cost effective. If you plan to sail to a number of exotic locations or explore the many beautiful docks across America, you're going to need to find out the cost of moving your boat by road. Since 2009, our team has provided the nation's best boat shipping service and we can tailor our boat shipping cost estimate to your unique transport needs. Our team understands that your boat or yacht is a very precious and expensive investment. We take the time and care to ensure that it arrives on time and in perfect condition.

Yacht Transport Cost Estimate
The cost of moving a boat by road depends on a number of factors. Our team will take into account the length, height and weight of your boat or yacht, as well as the miles needed to be covered to move your boat from door to door or dock to dock.
Our team is able to transport yachts and boats up to 45ft long and as tall as 13.5ft. For an accurate yacht transport cost estimate over the phone, please make sure to have the dimensions of your yacht ready to give to our team. Also make sure to let our team know if you plan to use your own trailer to transport the yacht as this can make the yacht transport cost estimate more affordable.
If you're looking for an affordable yacht transport cost estimate online, you've come to the right place. Get a free auto shipping quote online and review the price of your transportation instantly. You can also give our team a call now for a yacht transport cost estimate : 888 567-7396.
Prepare Your Boat for Travel
When you're happy with the cost of moving a boat by road, it's time to start preparing the vessel for a trip on land. We know how expensive a boat or yacht can be not to mention the upkeep and maintenance costs too. You'll need to remove any expensive diving equipment, fishing gear or list these items in your shipment details in order to ensure that they're protected while the vessel is being transported. Make sure any items on the deck are secured to the boat or stored away. This will prevent things falling off or going missing during the transportation process.
For advice and guidance on preparing your boat for the journey ahead, call our experts today. We can give you the information you need to ensure your boat is safe and secure throughout the journey by road. Feel free to call our team now on 888 567 7396, or get a free no obligation quote online and discover the cost of moving a boat by road with All Day Auto Transport.