Do you need to ship a classic car to a new location?  If so, you're likely looking for a reputable transport company who won't break your bank.  Here is a guide on finding transport services and making the classic car shipping experience as stress free as possible.
Find a Classic Car Shipping Company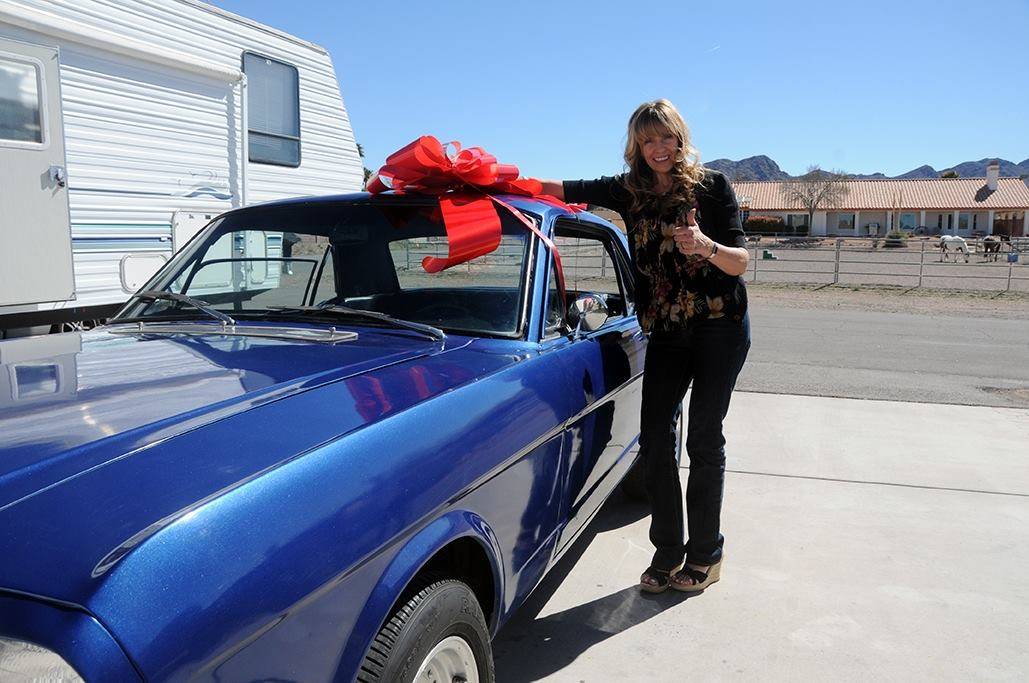 You have put a lot of time, effort, and money into your car.  Now that it is time to move it, you need to find a transport company that will treat it as good as you do.  Consider these factors when selecting the method of your classic car shipping:
Is enclosed transport available?  Shipping a car in an enclosed trailer offers a number of benefits. One of those benefits is the ability to control the climate in which your car is shipped, which will protect your paint job from the weather.  In addition, enclosed car carriers only transport 3-7 vehicles at a time, as opposed to open auto transport, which generally carries 8-11 vehicles.  Fewer vehicles means a shorter transit time.
What kind of insurance does the transport company have?  Though it is unlikely that your car will be damaged during shipping, it is better to be safe than sorry.  Ask the transport company that you are considering to supply you with a paper copy of its insurance.  Transport companies are required to carry at least a $250,000 cargo policy, but a reputable one will carry a higher policy to ensure full coverage during transport.
Does the company offer responsive customer service?  You deserve to have your questions answered promptly and completely.  Find a company that is able and willing to walk you through every step of the shipping process.  Look for positive reviews of this company, check out their experience with shipping classic cars, and go with your gut: if they're not completely open and prepared to address your questions and concerns, then they may not be the company for you.
Is it affordable?  Yes! At All Day Auto Transport, enclosed car shipping rates start at $1,250 for a cross country journey.  Prices vary by location, however.  Open transport rates are even less.
Preparing Your Vehicle for Transport
Once you have selected a company to ship your classic car and scheduled the date for the transport to occur, there are a number of things you need to do in order to prepare your vehicle for the experience.
Inspection: Wash and inspect your vehicle thoroughly, noting and photographing any pre-existing damages.  Remove any valuables from the car and ensure that it has no more than 1/4 of a tank of gas for transport so as to prevent extra weight.  Additionally, if your car is running, you should have a mechanic take a look at it, top off all fluids, inflate tires and check the battery, and report any issues that could make loading or unloading your vehicle on the trailer difficult.  You should also check to make sure that your car is not leaking fluids.
Disable or remove your alarm and make an extra set of keys.  If you are unable to disable or remove your alarm, provide the driver with detailed instructions as to how to turn the alarm off if it is triggered.
Fold back mirrors and retract antennas.
The ADAT Difference
If you're looking to ship a classic car, All Day Auto Transport can help.  We offer a number of options, including enclosed transport.  Some additional services we provide include no upfront deposit, 24/7 online vehicle tracking via your booking number, and nationwide door-to-door pickup and delivery.  We are a five-star rated vehicle shipping company that has been voted one of the top auto transport companies in the nation.  For more information or to receive your shipping quote, contact us today.