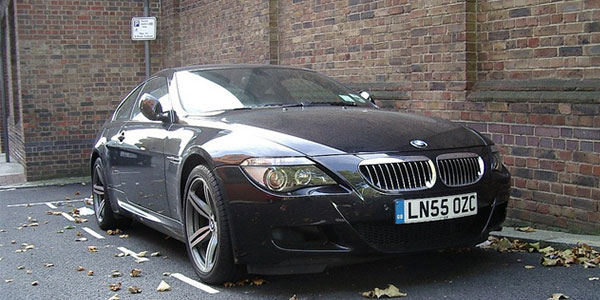 When it comes to choosing a car shipping service to transport your BMW, you want a company that's honest and reliable. Many car shipping companies will not be able to give you a definite date or time of delivery, and then try to quote you an outrageous price! At All Day Auto Transport, You don't have to worry about getting the run around. When you call us for a quote, you will always give a live, knowledgeable person on the phone.
Many individuals who need to ship their car usually shop around to 10-12 auto transport service companies. While there is nothing wrong about wanting the best possible deal, nothing compares to the level of personal attention you receive. At All Day Auto Transport, 98% percent of our clients say they would use our service again in the near future. From the moment you call to get a quote to the moment your vehicle is delivered, you can rest assured that we will provide you with the most courteous and professional customer service. Our customer service has been praised for their:
Knowledge of how to prepare a client for shipping their vehicle
Continuous updating our clients on the status of their pickup and delivery times
Courteous and professional manner when responding to client calls
Whether you are a car dealer wanting to ship a BMW to its new owner, or you are a BMW owner who wants to ship your car across the country, we can help. At All Day Auto Transport, we have years of experienced shipping BMW's and other luxury vehicles across the United States including Hawaii and Alaska.
When it comes to shipping your luxury vehicle, you want a car transport service that is dependable. At All Day Transport, we want your BMW to be safe. That's why we offer enclosed auto transport. Enclosed auto transport is the best option for luxury vehicles. Enclosed auto transport provides the opportunity for your BMW to be protected from weather damage, theft, and scrapes and scratches.
Many of our clients choose us to ship their BMW and other vehicles because of the following:
Personal Attention
Tracking your vehicle in real time by a live person!
Quality Customer service
Open and enclosed carriers
Fully insured carriers
When it comes to shipping your BMW, you don't want to use any car service. You want to use a car transport service that treats your car like it was their very own. At All Day Auto Transport, we treat your BMW like it is ours and we work tirelessly to deliver your car within your time frame and budget. If you want to find out how much it will cost to ship your BMW across the United States, call us at 1-888-567-7396 and request a free quote today!