Looking for a Reliable New York Auto Transport Company?
Or perhaps you need ship a car from New York to a new location?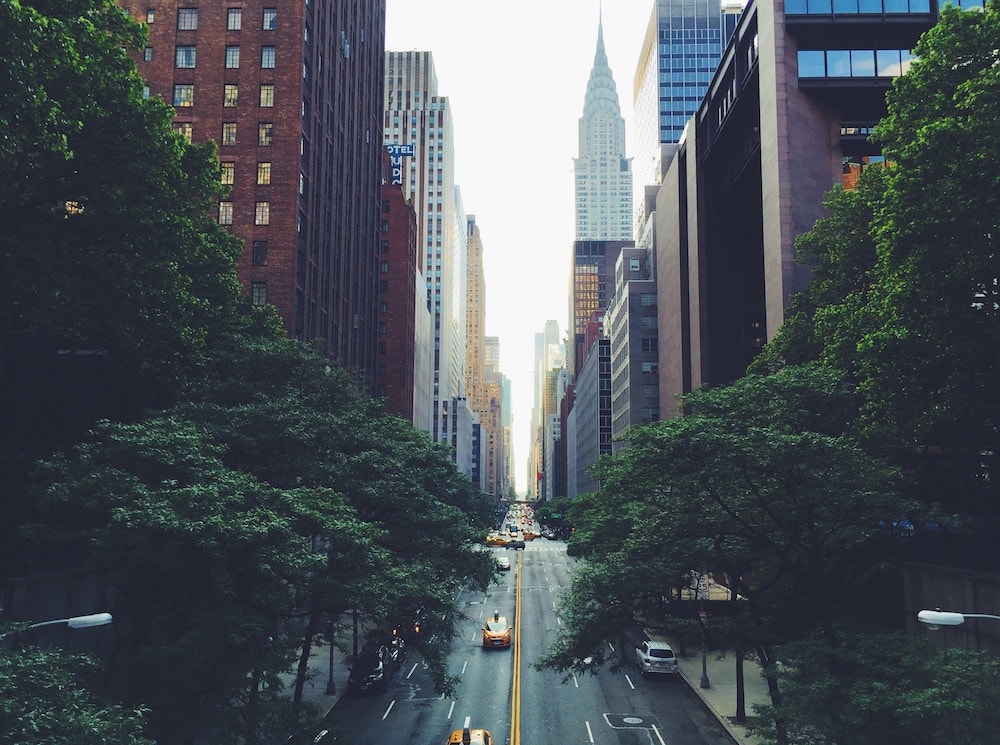 All Day Auto Transport has been shipping cars to and from New York since 2009.  Over the last decade we have consistently ranked as one of the best New York auto transport companies in business.  We have hundreds of New York car carriers running weekly routes south to Philadelphia, Washington, Jacksonville, and then Miami.  Carriers also travel west, from New York to Pittsburgh, Kansas City, Denver, Las Vegas and then Los Angeles.  For this reason, shipping a car to New York, or from New York to a new home out of state is easy.  Regardless of whether you are buying a car online or moving to another state, All Day Auto Transport specializes in New York car shipping, and can make transporting your vehicle a seamless experience.
What Makes All Day Auto Transport Different?
We take customer service very seriously, and train our staff to make the process as easy as possible.  We want your New York car shipping experience to be seamless, here's how we do it:
Free Auto Transport Quotes
We offer free auto transport quotes with no upfront deposits required.  By inputting your pick-up location, destination, and vehicle data we can very closely estimate the carrier transport costs to ship your vehicle, and we require no deposit to do so.  Our quotes are free, comprehensive, completely transparent (no hidden fees), and include the total estimated cost to safely transport your vehicle.
Insured, Licensed & Reliable
Our fair quote system is based on the current market price to transport your vehicle.  We take the time to find reliable auto carriers who are traveling your route, and are willing to provide door to door service.  All of All Day Auto Transport's carriers are completely insured, licensed, and fully bonded.  Because we work with numerous carriers, each must bid in order to win your business, which allows us to offer the most competitive New York car shipping rates.
Easy to Schedule
As soon as a car carrier is assigned and a final price is set, we'll help you secure a pick-up date around your schedule. As each carrier is transporting 9-11 vehicles at a time, pick-up dates are not exact, however we strive to ensure each date we quote is as accurate as possible.  The "First Available Shipping Date," is the date your vehicle is ready to be picked-up.  Depending on carrier availability, we may be able to assign a truck to load your vehicle on your First Available Shipping Date, but it may be a few days after.  Our usual pick-up window is 1 to 5 business days starting from the First Available Shipping Date.  We will call you 24-48 hours before pick-up to confirm your delivery schedule, and provide 3-5 hours notice before the delivery driver arrives at your destination.
No Upfront Deposit
We understand that you count on your vehicle; so we do not charge an upfront deposit and leave you waiting until a car carrier is assigned.  Each delivery we schedule is timed as conveniently and accurately as possible.  Keep in mind drivers are not allowed to travel more than 400 miles per day.  If you need help shipping a car to New York (especially major cities like Los Angeles,  San Diego, San Francisco or San Jose) scheduling New York auto transport services is straight-forward and easy.  For less popular destinations, we're still able to ship your vehicle faster than other companies because we've a nationwide carrier network, built over the last decade in business.  We'll never charge you an upfront deposit.  You will not pay anything until we are able secure a driver for your route and you pick us for your New York auto transport, so there's no risk to request a free quote.
Great Service
Our customer service representatives have up-to-date tracking information on your vehicle and with just one phone call you can find out where your vehicle is located.  Real-time tracking allows us to ensure your vehicle is safe, and en route to your destination.
Other Popular New York Cities for Auto Transport: